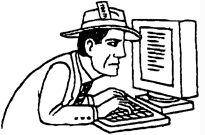 If Eli Broad is so horny to own the LA Times, why doesn't he buy Tribune Publishing, spin the LAT off to himself, and sell the spare parts?
24/7 Wall Street reports that Tribune Publishing is a prime takeover target now that it is worth only $218 million, down from $1 billion a year ago. Despite the low valuation, selling LAT for $300 to $500 million would be a large cash infusion for the surviving company if a sale is completed.
If the LA Times were sold, Tribune Publishing would be cash rich. That could trigger a special dividend or share buyback.